WELCOME HOME
Solo Bar is a central meeting place in Lower Queen Anne for our neighbors, theatre-goers, music appreciators, and the vibrant arts and theater community.

Our full bar featuring craft cocktails, local drafts and thoughtful wine selection is open until 2am daily. Chef Kelli Waugh is dedicated to providing a seasonally rotating New American menu, working with with local farms and purveyors whenever possible.
Thank you for being a friend!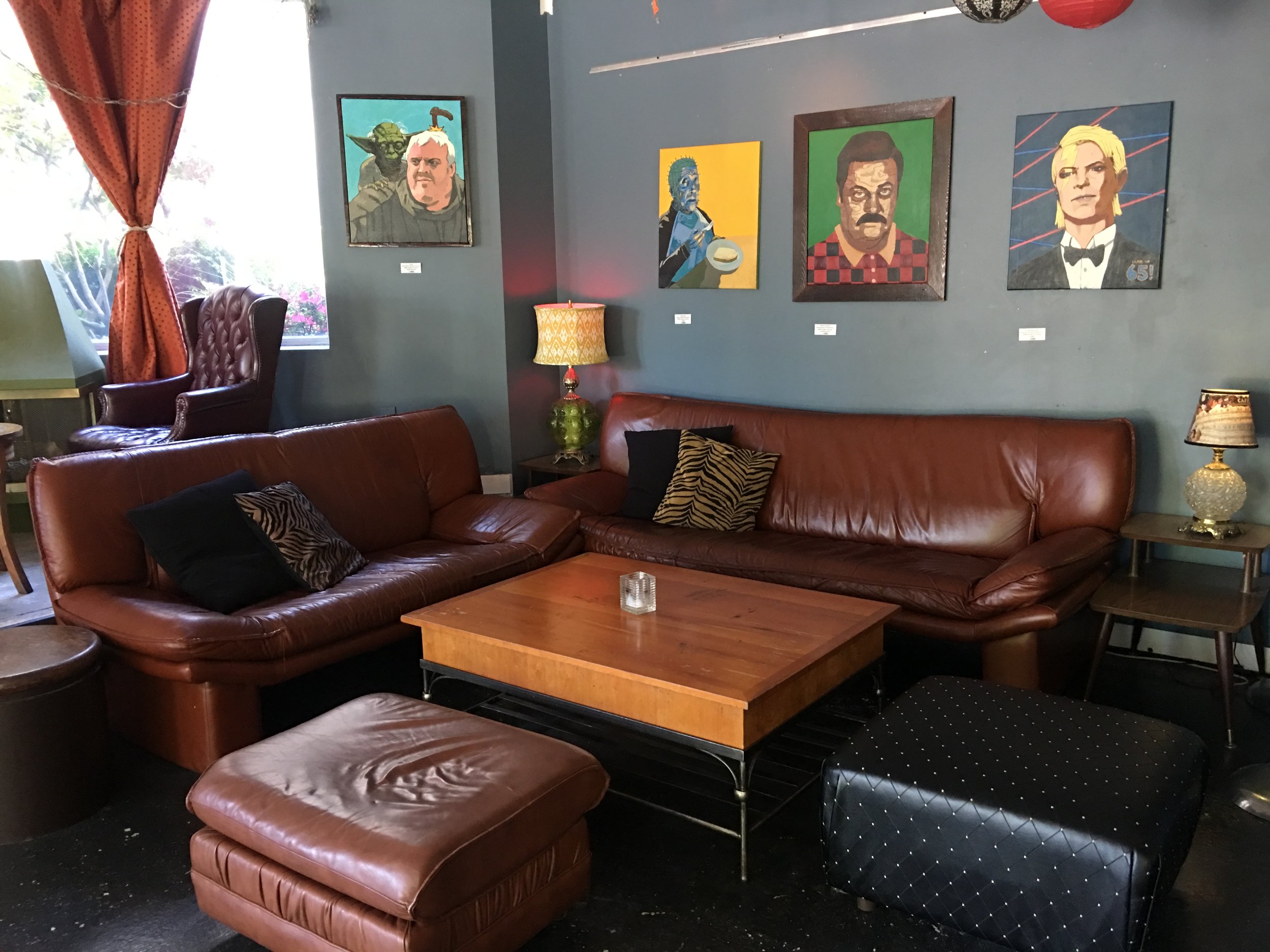 We are a 21+ establishment with no exceptions.
Planning a birthday, holiday party, or work event? Let us do the work for you. We provide onsite catering for special events, no matter the size. Come celebrate with us!
CURRENT ARTIST
GARRETT A. PERCHETTI
Garrett is a local research scientist and artist living in Queen Anne, Seattle. He works for UW Medicine's Division of Virology and sequences DNA for imunnocompromised patients such as transplant recipients or people undergoing chemotherapies.

This series is called 22q13 minus X, which represents a genetic disorder resulting from the reconstruction or deletions of the long arm (q) segments of the 22nd chromosome. These genes related with the Autism Spectrum Disorder can be rendered nonfunctional, producing lifelong genetic afflictions. Science, not unlike art, is experimental and takes times, laying and building upon past principles - sometimes even tearing them down. Genetics, not unlike art, are messy, evolving, and merit our examination. Watercolors, ink, acrylic, pastel and pigments are materials each work investigates. These pieces are what it feels like to work in an arena where answers are not straightforward and your gut, more often than not, has an opinion worth listening to.
UPCOMING EVENTS
Our fare is conscientiously and locally sourced whenever possible and always meant to nourish.